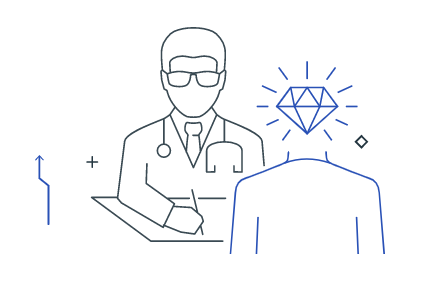 OUR PHILOSOPHY
To value love, to act wisely, to always be a reliable fixture for those around us, whether that be in business, or to our local community, we must maintain these core beliefs so that we can reach our goals and satisfy our customers.
MANAGEMENT WITH HOPE AND PASSION
SBB Clinic was founded on April 4th, 2021, inheriting and developing a team of trained and experienced healthcare professionals, with skills in management and healthcare technology. Furthermore, SBB Clinic has a strong network of doctors, who are currently working or had previously worked for some of the best hospitals in Vietnam.
We believe that with these factors, combined with our passion for health and our trusting business partners, SBB Clinic will always be synonymous with credibility and professionality, and we hope to facilitate long-term relationships with our customers. We promise to conduct businesses on the basis of meeting all of our client's needs and expectations.
We thrive to be the ideal standard within our industry, where all employees can trust one another, and contribute to the growth of the company. These have always been and will be our core standards moving forward.
OUR MISSION
Provide high-quality healthcare services, so that our:
CUSTOMERS may refer us to their families and friends;
DOCTORS may refer us to their patients
PARTNERS trust us and grow alongside us, and
EMPLOYEES can always be proud to work within our company.
OUR METHODS
Use love and knowledge to better ourselves and work together towards a better tomorrow.